Welcome to
LM AUTOMOTIVE
Welcome to LM Automotive with over 56 years combined experience in the motor industry working with prestigious premium brands in both new and used markets, LM Automotive has the experience, knowledge and assurance you expect from a modern independent prestige car dealership.

Low mileages and high quality ensures your satisfaction with your new car. We're also happy to look at making an offer should you wish to trade-in your current vehicle. All part of the service to make purchasing a new vehicle as simple as possible.

Situated in the beautiful market town of Olney, Buckinghamshire we're close to the city of Milton Keynes, Bedford and the M1 and A1 for viewings and following a vehicle purchase we can have your vehicle specially delivered whether you're in the UK, Europe or further afield.

Please don't hesitate to contact us on 0800 145 5557. We're available 7 days a week by appointment only and looking forward to assisting you with your new vehicle purchase.
Simply use the selections above to search our used vehicle stocks or click here to go straight to the showroom.
WORRY FREE MOTORING WITH YOUR NEW USED CAR FROM LM AUTOMOTIVE
By purchasing a car from LM Automotive you can choose from a cost option of extended warranty cover for your new vehicle. Giving you that little extra peace of mind with your new purchase. For further details click here
Take a look at our
SHOWROOM
Extensive optional extras including third row seating, fixed panoramic roof including powered blind, tinted rear windows, 22″ 9 split spoke style gloss black alloys and heated steering wheel. Finished in black metallic.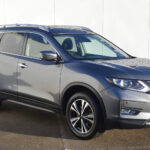 Oustanding!
Daniel Davies
Couldn't help enough very professional would use again without hesitation.
If LM Automotive have the type of car you want GO – you will get THE BEST!
Wendy Jones
From the very first call with Dan to the handover of the car in our home from Ian these guys at LM Automotive in Olney, near to Milton Keynes are head and shoulders above ANYTHING we experienced before them in our 4 month car 2023 search. From the way they conducted themselves to the all important standard of the cars and preparation / care they lavish on them we knew we were at the top of the used car game! A carefully selected stockholding that won't disappoint if it includes a car you are looking for.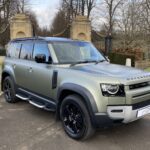 Great Experience
Anonymous
Excellent experience buying a car through this company. Professional and efficient from start to finish. Would definitely buy through them again.
Excellent service
Anonymous
I had a great experience at LM Automotive Ltd. Found the exact car I wanted in tip-top shape at a fair price with excellent customer service. It could not have been more seamless and made the process very pleasant. Their attention to detail and my satisfaction was unparalleled- going above and beyond in every aspect! I highly recommend this dealership.
Car Purchase
Anonymous
Honest and Credible service from Dan and his team. Vehicle had a full health check and supplied in proper and excellent road worthy condition. Highly recommended. Thank you LM
Perfect Service and Car !
Aman Kumra
From start to finish the team at LM automating we're fantastic ! Great service and wonderful cars. Really took the time to help me understand the car and made sure I made the right choice ! Will be using Dan and the team again for my next purchase !
Highly Individualised Experience
Carl Ward
LM specialise in high-end vehicles, and the buying experience is highly individualised, tailored to the busy schedule of many who buy such cars. This means they come to you if you wish rather than expecting you to go to them. The cars and knowledge of them are the same; you don't have to spend 2 hours in a showroom going through a generic sales process that the Brand insists the Dealer complies with. I've bought over 20 cars from the same Brand all across the world in the last 30 years but do I feel thats known by that Brand? No. LM Automotive might be different