Welcome to our prestige car dealership
LM AUTOMOTIVE
It's obvious we're passionate about cars, in fact just about anything automotive. Whilst our dealership is a relatively fresh face to the automotive market, our small, dedicated team has well over 56 years combined experience in the motor industry working with prestige brands in both new and used markets. LM Automotive has the experience, knowledge and assurance you expect from a modern independent prestige car dealership.
We provide a personal service to our existing loyal clients and look forward to welcoming new clients looking for a new prestige vehicle. Our high customer satisfaction standards have seen clients coming back to us time and time again as their vehicle desires and or circumstances change. Whether its a grand tourer, high performance super car, sporty cabriolet or something that combines needs to combine performance with practicality, our experience and and advice can direct you to a superb car choice. If we don't have the specific vehicle you're looking for in stock, why not task us with finding that perfect car?
Our vehicle selections include all premium and luxury brands with low mileage, high specification and full service documentation. Superb quality prestige choices and our stock is obviously regularly being updated, so if you're someone who likes to change their car regularly we're more than happy to assist.
We're also happy to look at making an offer should you wish to trade-in your current vehicle or indeed assist with the sale of your prestige vehicle. Its all part of the service to make purchasing a new vehicle with LM Automotive as simple as possible.
Situated in the beautiful market town of Olney, Buckinghamshire we're close to the city of Milton Keynes, Bedford and the M1 and A1 for viewings and following a vehicle purchase we can have your vehicle specially delivered anywhere in the UK.
Please don't hesitate to contact us on 0800 145 5557. We're available 7 days a week with viewing by appointment, we look forward to assisting you with your new vehicle purchase.
Managing Director
DAN LYNAS
Who is Dan?
Having worked for many of the premium and luxury car manufacturers over the years from BMW & MINI, Mercedes Benz to Bentley – Dan has worked with a huge number of different makes and models of vehicles. This gives him unique insight into the world of cars and manufactures allowing him to match the car to your needs – or find that special car that you have been desperate to own. With many contacts in the business as well as all the trade secrets, LM Automotive is confident that we can find you the car of your dreams.
Having been on both sides of sales and procuring stock, Dan knows what needs to happen to ensure that his clients get the everything and more they expect from us.
To get to know Dan a little more we asked him the below questions:
What was your first car – 'Peugeot 205 – classic first car!'
If you could have any car, what would it be and why? – 'Lamborghini Huracan – I am not one to blend and want to stand out from the crowd.'
What do you do when you are not at work – 'I love anything outdoors, walking, running and cheering my son on the side line.'
Preparations & Logistics Manager
IAN WAREING
Who is Ian?
With Dan being our 'front of house', Ian is the man who works tirelessly behind the scenes to ensure that all our cars are in top condition. Be that from arranging cosmetic repairs, researching vehicles to ensure all service/MOT's and warrenties are upto date, to delivering, or setting up your new car, whatever you need us to do – Ian will ensure this happens. Customer Service is at the top of our priority list, so whatever we can do to we will go that extra mile, and nothing is too much trouble.
Get to know Ian with these short fire questions:
What do you do when you are not at work – 'I am a big family man, so if I am not tinkering and washing the cars at home, I like to be out walking with my family in the Lake District'
What was your first car – 'I had a little Vauxhall Nova SR which was the envy of all my mates'
If you could have any car, what would it be any why? 'ahh, mate, it would have to be an Audi RS6. For a petrolhead like me, they are a proper mean machine with an awesome engine, its like driving a super car but can fit all the family in.'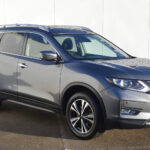 Oustanding!
Daniel Davies
Couldn't help enough very professional would use again without hesitation.
If LM Automotive have the type of car you want GO – you will get THE BEST!
Wendy Jones
From the very first call with Dan to the handover of the car in our home from Ian these guys at LM Automotive in Olney, near to Milton Keynes are head and shoulders above ANYTHING we experienced before them in our 4 month car 2023 search. From the way they conducted themselves to the all important standard of the cars and preparation / care they lavish on them we knew we were at the top of the used car game! A carefully selected stockholding that won't disappoint if it includes a car you are looking for.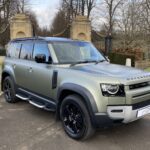 Great Experience
Anonymous
Excellent experience buying a car through this company. Professional and efficient from start to finish. Would definitely buy through them again.
Excellent service
Anonymous
I had a great experience at LM Automotive Ltd. Found the exact car I wanted in tip-top shape at a fair price with excellent customer service. It could not have been more seamless and made the process very pleasant. Their attention to detail and my satisfaction was unparalleled- going above and beyond in every aspect! I highly recommend this dealership.
Car Purchase
Anonymous
Honest and Credible service from Dan and his team. Vehicle had a full health check and supplied in proper and excellent road worthy condition. Highly recommended. Thank you LM
Perfect Service and Car !
Aman Kumra
From start to finish the team at LM automating we're fantastic ! Great service and wonderful cars. Really took the time to help me understand the car and made sure I made the right choice ! Will be using Dan and the team again for my next purchase !
Highly Individualised Experience
Carl Ward
LM specialise in high-end vehicles, and the buying experience is highly individualised, tailored to the busy schedule of many who buy such cars. This means they come to you if you wish rather than expecting you to go to them. The cars and knowledge of them are the same; you don't have to spend 2 hours in a showroom going through a generic sales process that the Brand insists the Dealer complies with. I've bought over 20 cars from the same Brand all across the world in the last 30 years but do I feel thats known by that Brand? No. LM Automotive might be different