Trade-in or let us purchase your existing car
Whether you're looking to upgrade or looking at a straight swap for something different, we'd be more than happy to help.
Our client base is diverse in that we see those who change their vehicle frequently, those building a small collection or simply looking for a new prestige car. 
Whatever your vehicle we will look to offer the most competitive price possible or advise on the best options available to you to assist with your new vehicle from LM Automotive.
Competitive offers rivaling those who will buy 'Any' car

Simplifying your purchase experience

Swift decisions and no pushy sell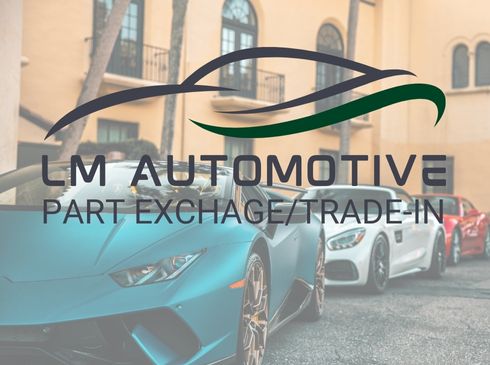 We can also sell your car on your behalf
We've worked with a number of clients that simply wanted to sell their vehicle. From more regular prestige vehicles (if there is such a thing), to those that are rarely found on the market we've worked with them all, found suitable buyers and a got the right price for our client.
There's many different options on how we look to sell your vehicle on your behalf and each situation we offer a bespoke solution to get the best outcome for you and of course for LM Automotive. Don't hesitate to contact us either via phone or email to discuss this option in greater detail. We'd be more than happy to hear from you. 
competitive offers
We'll go out of our way to offer you a competitive price for your existing car and get you in to your new vehicle.
sell your car
We'll happily discuss selling your prestige vehicle on your behalf. Contact us for further details.
Simply give us a call on 0800 145 5557, fill in our part exchange form or drop us an email. We'd be more than happy to discuss your requirements in person via appointment with one of our team.